9 Easy Ways to Whiten Your Shoes With Household Products
White shoes are part of the basic footwear that almost everyone likes. Unfortunately, since they are so easily stained, even if you take great care of them, most of us end up leaving them behind in the closet. That is why we have to use different easy and effective techniques to whiten them.
Not only will we make the fabric look bright white again, just like when you first bought them, but also you'll avoid damaging the shoes by washing them too many times or with abrasive products.
Today Bright Side wants to show you 9 different methods to whiten your shoes so that you're no longer afraid of wearing them whenever you feel like it.
1. Baking soda and white vinegar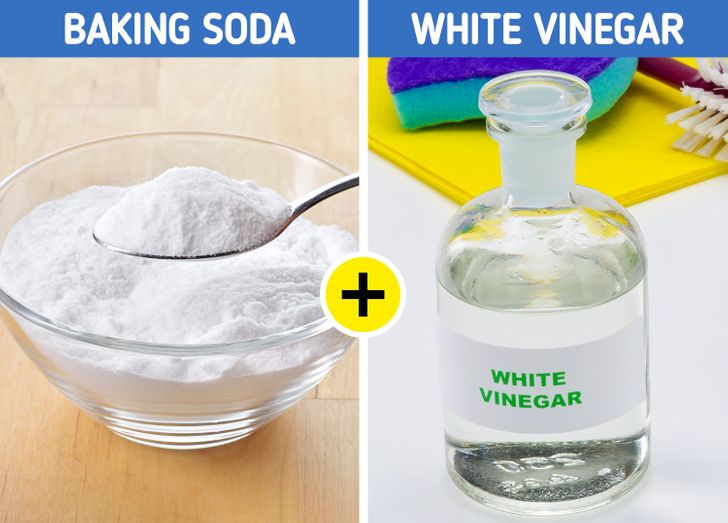 © geo-grafika / Depositphotos, © pathastings / Depositphotos
To make your favorite sneakers look shiny white again, you don't need to buy overpriced products that are often hard to find. Just by using baking soda, white vinegar, and hot water, you can get rid of most of the dark stains that appear on the fabric of your shoes after a few months of use.
Start by mixing one tablespoon of white vinegar, with one tablespoon of baking soda, and one tablespoon of hot water in a bowl. You'll obtain a sort of paste that you should apply to the sneakers using a brush or an old toothbrush. Scrub both the sole and the fabric lightly. Let the paste sit at least 3 or 4 hours under the sun and then remove the excess baking soda paste by clapping the shoes together.
Not only will this "bleach" your shoes effectively, but it is also a good solution to get rid of the bad smells produced by bacteria that can accumulate inside shoes.
2. Coarse salt and milk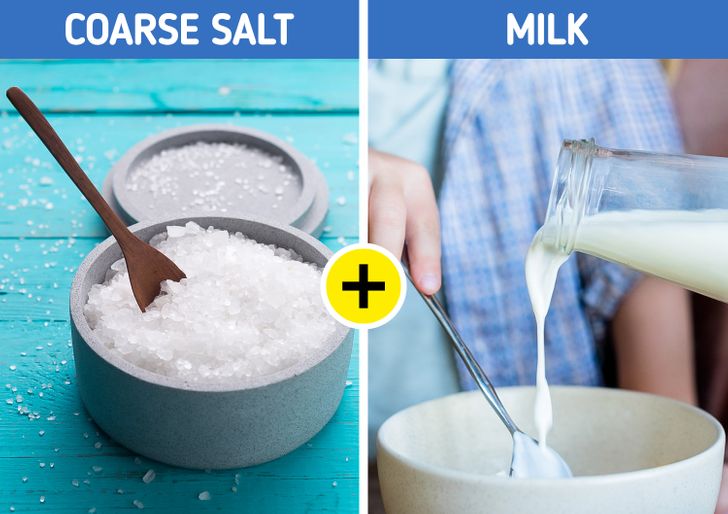 © logoff / Depositphotos, © AlexLipa /Depositphotos
When the white shoes acquire that yellowish tone, it is time to clean them thoroughly to see if we can bring their initial color back. You will only need to mix half a cup of coarse salt with 1 liter of milk in a large bowl.
You have to soak the sneakers in this whitening mixture for at least 3 hours so that it has the effect you are looking for. After this time, you can rub them with a brush to remove any stains that are still there. Then, rinse them with a copious amount of soapy water and let them dry in the open air. Be careful not to leave any trace of the milk!
3. Toothpaste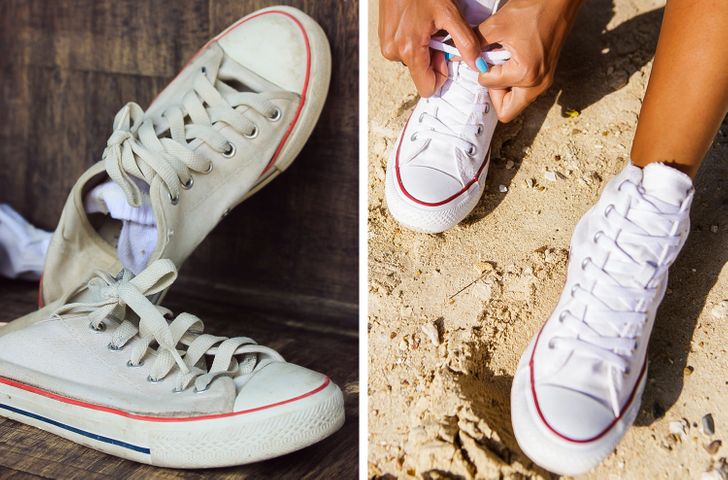 © oilslo / Depositphotos, © nikkolia / Depositphotos
Some types of shoes, due to their delicate fabric, require less aggressive cleaning and whitening methods than others. This particular method is useful when you're in a hurry too.
A good trick to bring back the original white color to this kind of sneaker is to use whitening toothpaste. Using an old toothbrush, rub the stained surface of the sneakers until they're white again. Don't forget to clean the dirt that is found in the border of the soles. Let the paste sit for about 15 minutes.
Halaman:
1
2
3